View the history of a workflow
See who did what when, in a chronological order from the time the workflow started to its current state.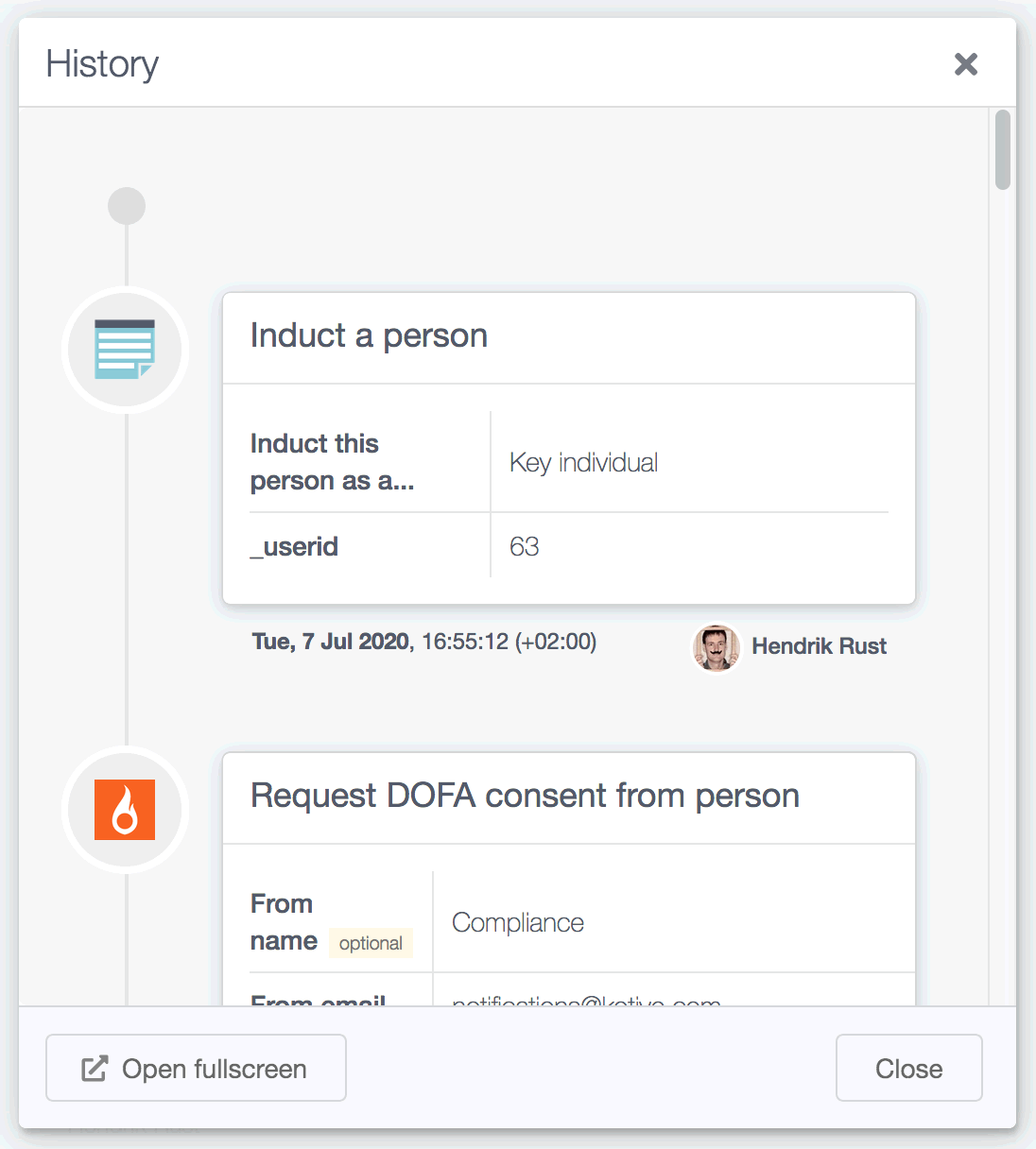 Click on 'Live Workflows' in the main menu.
Select the workflow.
Click on the 'History' link next to the tasklow instance you are interested in.
When you're done inspecting the history you click on the dark blue label at the top to go back to the list of workflow instances.