View all workflow instances
To view a list of all the workflows that have been started, that may have been completed or are still in progress:
Click on 'Live Workflows' in the main menu. Select the workflow.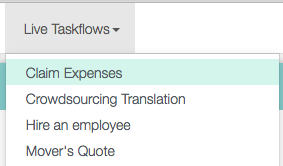 A table with all the started workflows is displayed.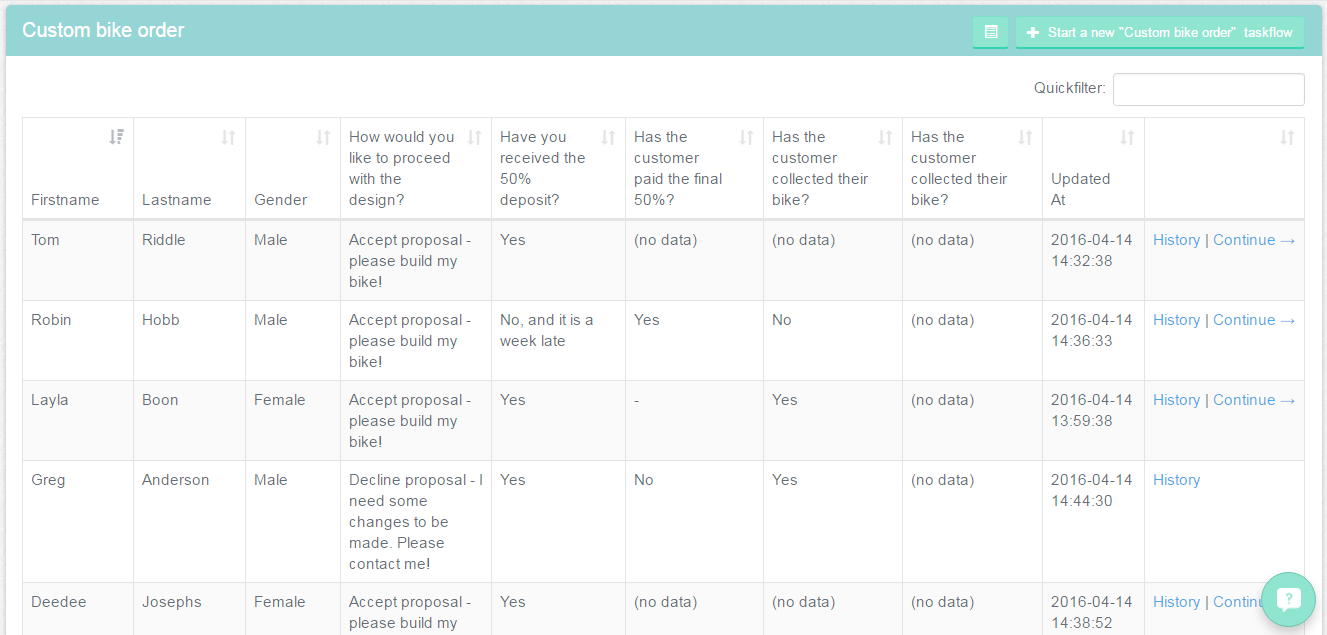 Quickly see the current status of these workflows by looking at the most right column. If there is no 'Continue' link in a row then the workflow has been completed. You can:
Continue: You can continue an active workflow that has not yet been completed by clicking on 'Continue'. The next task(s) in the workflow will then run.
History: View the history of any workflow by clicking on 'History'.
Retry: You can retry a failed workflow by clicking on 'Retry?' You will only see the retry option if a task in the workflow failed to execute.
Quickfilter: Use the Quickfilter (top right), to filter the data.
New workflow: Start a new workflow by clicking on the 'Start a new … workflow' button (top right).