"Hello, this is IT."
"Hi IT, I have a problem with my computer."
"Have you tried turning it off and on again?"
"Yes, I have, but it's still not working."
"Ok, will send someone out to come and have a look."
"Please send someone urgently, I have a deadline and still so much to do."
"Will do."
"Thanks."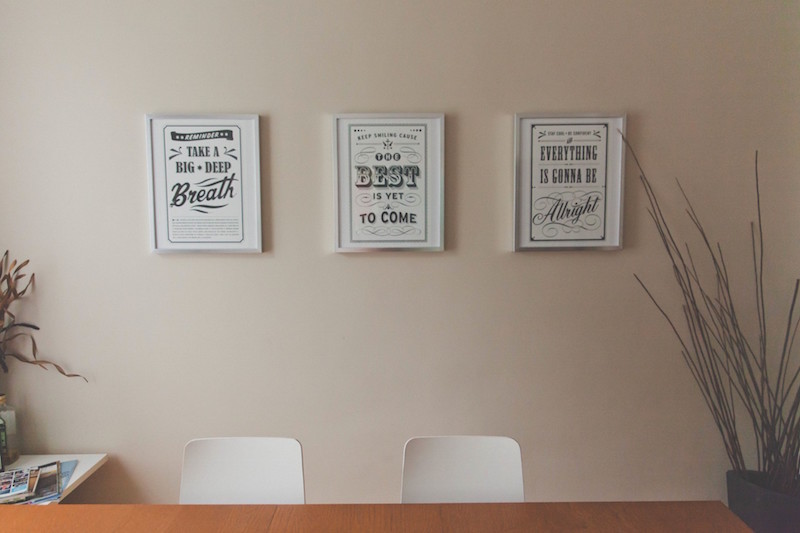 Olivia is a coordinator for a big corporate company. She has many deadlines to reach and her work and deadlines directly influence other employees' deadlines. Month end is the busiest time and not a second can be wasted. But, you know when you are in a hurry, something always happens to slow you down. And in Olivia's case, her computer is giving her problems and now she has to wait for IT.
Two hours pass, and Olivia is getting really agitated. She has not heard anything from IT. All she can do is either wait or phone them again.
"Hello, this is IT."
"Hi IT, I still have a problem with my computer and…"
"Have you tried turning it off and on again?"
"Yes, I have and I was told that someone will come out and have a look. But I'm still waiting. I have a deadline, it's urgent that I get someone to have a look at what's going on. Please."
"Oh, okay I'll try to find out you has been asked to come out to you and tell them that it is urgent."
"Please, I'll really appreciate that."
Frustrated she hangs up the phone and mutter to herself "there is always someone there but no one to come and help. Wonder if there even is a manager in the IT department?"
~
Staying up to date with your IT requests should not be so much hassle. A workflow can remove the frustration some employees experience with the IT department and help IT deliver better service.
A quick log of a form containing employee and service request details and an email is sent straight to the IT department notifying them of the IT service request.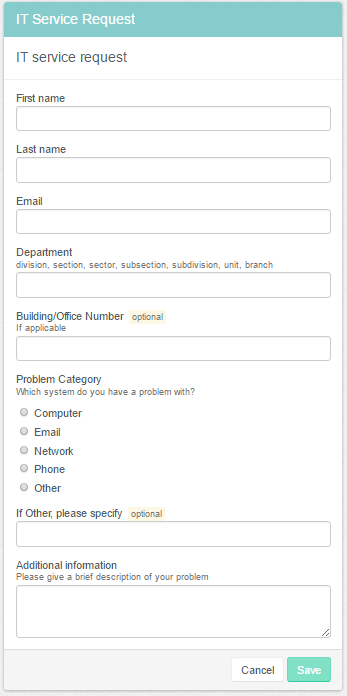 Once the email is sent, the IT department will then have to assign an IT person to the specific service request and also log if the request is urgent, moderate or low in urgency. Any comments the IT person might have can also be added.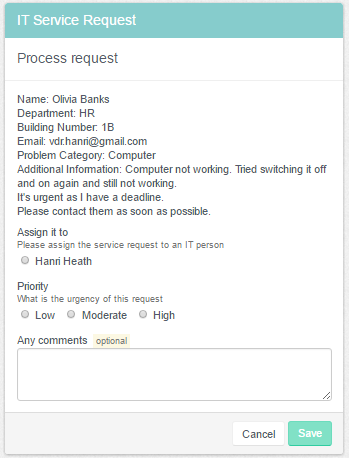 Once an IT person has been assigned, both the assigned IT person and the originator of the request will receive an email indicating that the service request has been received and assigned to an IT person.
Once the assigned IT person has been out to the originator, he/she will need to complete a quick form to sign-off that the service request has been completed. Another email will be sent to the originator, informing them that an IT person did attend to their request and that the issue has been resolved or remains unresolved.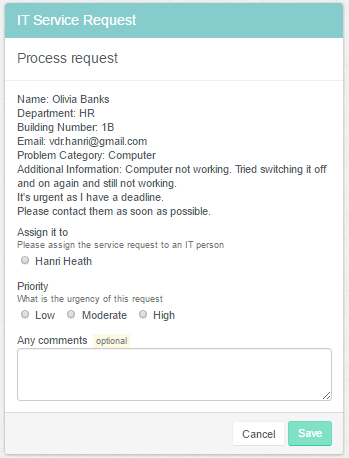 The IT manager can also easily manage all process requests. With an overview of all process requests logged the IT manager can without effort manage the whole IT department's service requests. A quick filter of the IT person and the IT manager can review his/her assigned service requests. Or filter under status and see what service requests are still outstanding.

---
If you are tired of turning it off and on again, then clone the IT support solution directly into a free Kotive account right now!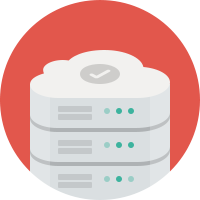 IT support
Manages the process of making a request for IT support, assigning a technician to resolve the issue, tracking the progress and closing the issue.
The workflow is automatically copied into your account when you select it. Want to make one or two changes to fit your situation better? No problem!
---
Written by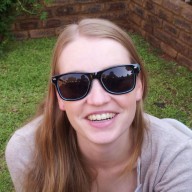 Hanri Heath
Found this post useful? Help us spread the word...
Managing IT support requests shouldn't be a hassle. Remove frustration and deliver better IT support #itsupport