A skills development company is organizing a workshop. They want people to be able to register for their workshop online and they want to motivate people to pay in advance for the workshop. This will help them prevent a bottleneck on the day of registration and people who paid are less likely to cancel on the day.
This is a process with mundane tasks that can lock-up the capacity of the company's employees. More registrations for the workshop put more pressure on the employees. This may escalate to a situation where casual workers need to be employed to help.
The solution
The workshop registration workflow is a solution where the registration form is embedded directly within the website of the company. In their advertisements they direct people to this page. The customer completes the form where she indicates personal details, the sessions she will be attending and any dietary requirements. She then submits the form.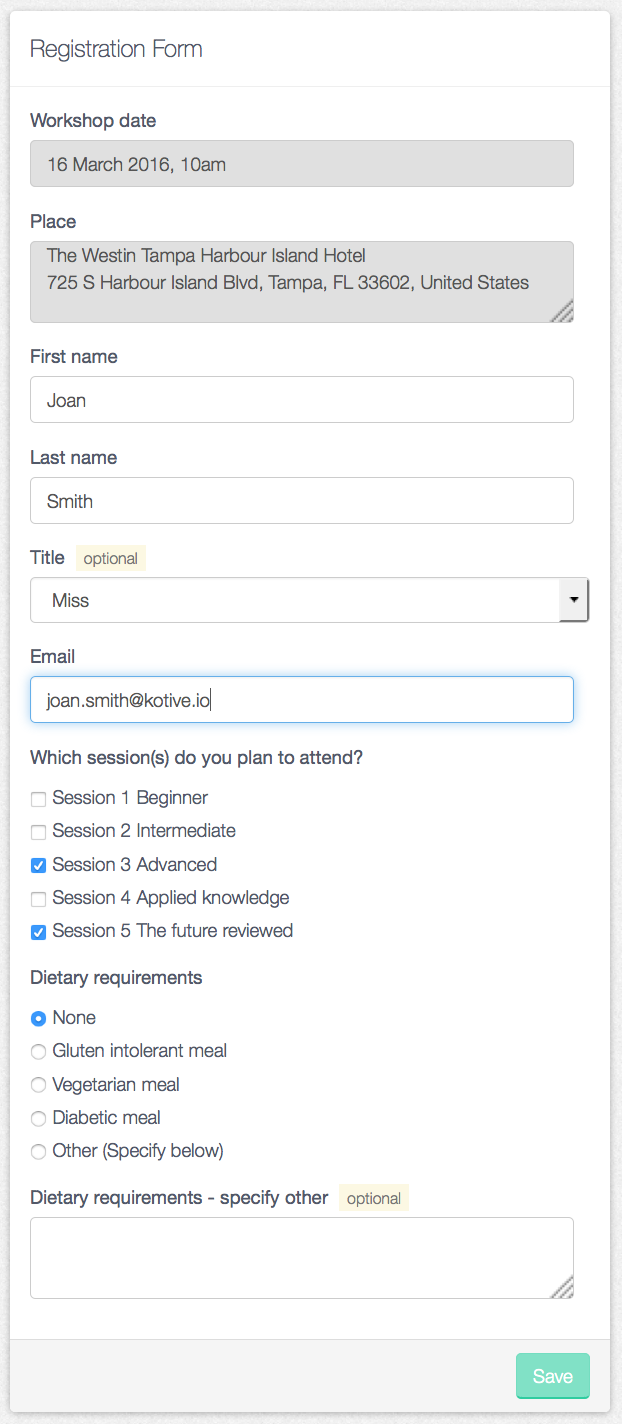 In the background, the workflow is activated and tasks are kicked off. An automated confirmation of registration is emailed to her. At the same time an email is sent to the organizer of the workshop.
As registrations pour in the organizer receives an email of each new registration. (If it gets too much they could decide not to receive any of these emails and remove this task from the workflow).
Once a week she dedicates time to recon the bank statements with the list of workflows that represent the new registrations. All payments that have been received are indicated on the applicable customer's workflow by ticking "received". A "thank you" email that acknowledges the receipt of payment is automatically sent to the customer.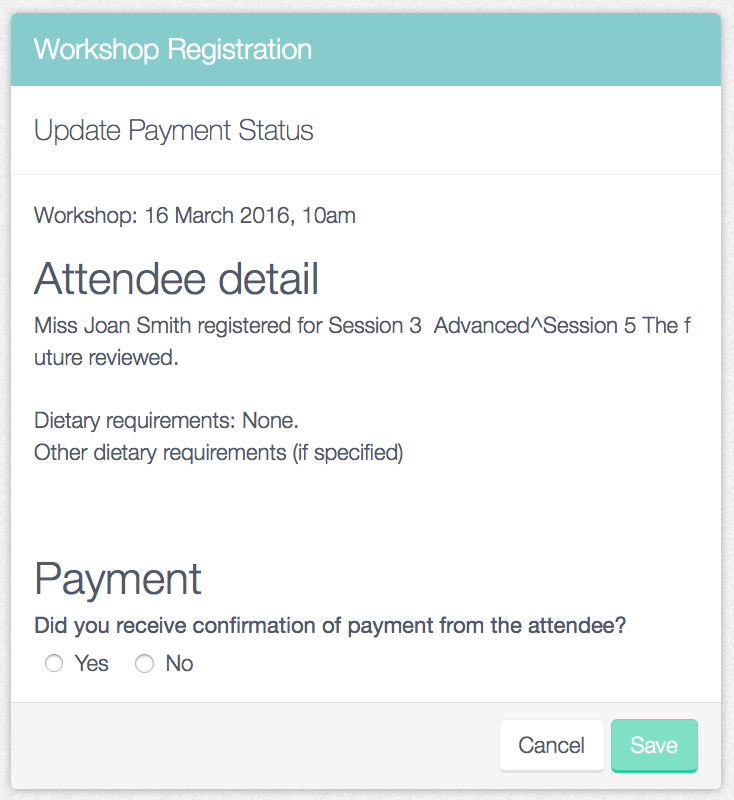 A few weeks before the event she can visit all those workflows where payment are outstanding. She selects the workflow, indicates that payment was not yet received and an automated email is sent to the customer, reminding them that payment can be made to avoid the administration bottleneck on the day of the workshop.
The benefits
This workflow solution helps the company keep track of registrations and payments.
Mundane tasks are automated and employees' capacity is freed up, helping that they are not tied up as they approach the day of the workshop.
---
If this solution fits your needs you can clone it directly into your Kotive account for free.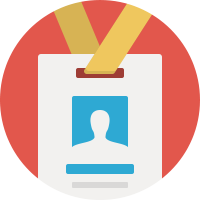 Workshop registration
The flow of tasks from online registration, to confirmation, request for payment and follow-up payment reminder.
The workflow is automatically copied into your account when you select it. Want to make one or two changes to fit your situation better? No problem!
Found this post useful? Help us spread the word...
Do not let these mundane tasks lock-up the capacity of your business' employees. #registration #workshop