A small improvement with a big effect has been made in the Fit & Proper status reporting for Representatives and Key Individuals in Kotive Compliance.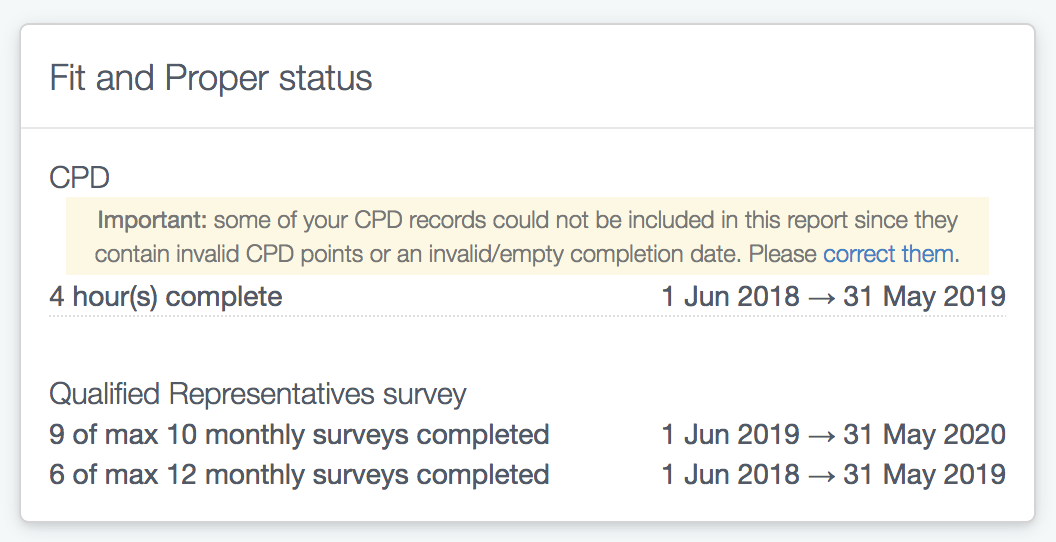 Previously, any incorrectly formatted CPD points and/or completion dates were included in the Fit and Proper status reporting although the submitted records were incomplete or invalid.
The Fit & Proper status reporting now shows a informative notice if any CPD records have issues.
Click on the "correct them" link to go to the CPD records. Find the incorrect CPD records. Click the "Continue" link to see and update the record.
Found this post useful? Help us spread the word...
Better reporting on the Fit and Proper status of Representative and Key Individuals