If 'word of mouth' is not the most cost-effective marketing avenue known to man, then maybe pigs are busy contemplating their next bold evolutionary step into winged flight.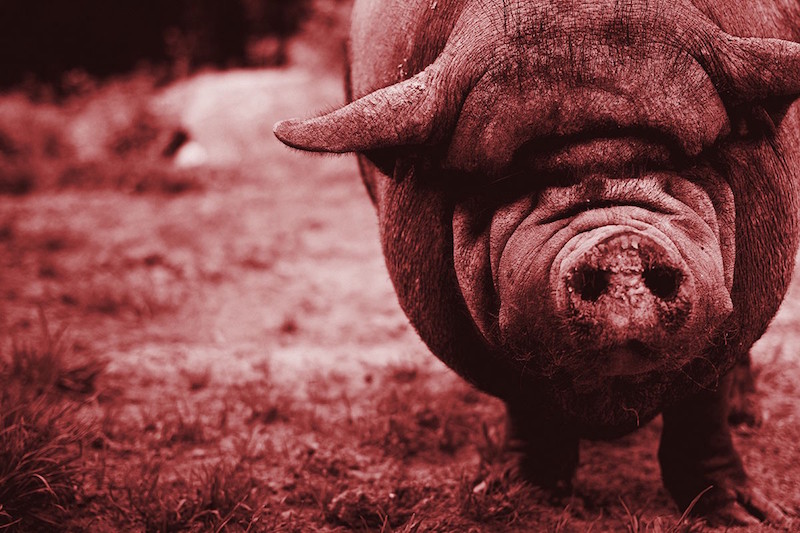 Consistent delivery of knock-out services or products shouldn't only keep your customers coming back for more, it should also get them talking. And as chins start to wag, cash starts to flow. Everyone knows that, right?
Any conscientious entrepreneur strives to deliver their best, but there is always a gap between a businessperson's intention and the customers' feedback and experience.
Whitney Houston originally sang a song that has since resurfaced in remixes — the song was called "How will I know?" In case you don't know, her song asked how she'd know if her boyfriend really loved her, and the lyrics of the bridge go something like this:
"How will I know? — Don't trust your feelings!

How will I know? — Love can be deceiving!"
Of course Whitney's romantic relationships aren't the issue here, it's your customers' feelings we're interested in: their experience of your salesmen, your support staff, your product. Knowing what they really think about your business could be really useful … if only they'd come out and give you some straight-shooting feedback!
Whilst there may be many ways to go about extracting this information, here's a beautifully cost-effective solution. At Kotive, we call it a 'workflow' (an automated series of tasks) and this one begins with a simple link that can be printed on your product packaging in the form of a QR Code, embedded on your website or in your social media platforms.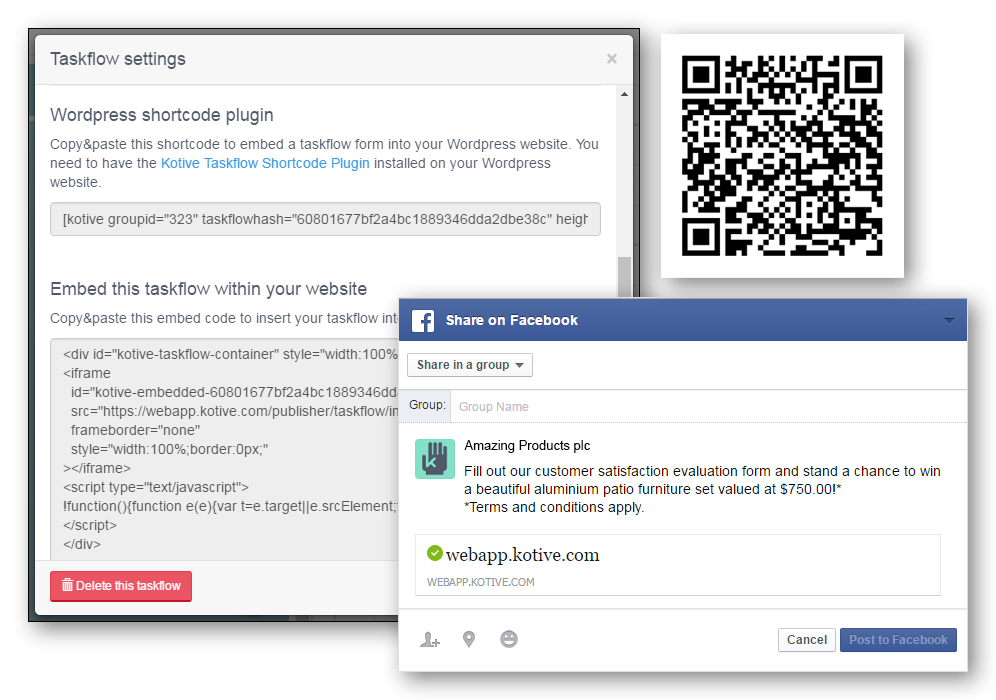 Wherever your customers choose to follow the link from, they're taken to a form where they're asked to mark off which product/s they purchased and comment on various aspects of their experience. The form will ask them for their name and email address, but they might choose to remain anonymous. (If you're trying to build a database of clients, you might want to encourage them to share their contact details with a lucky draw or some other incentive.)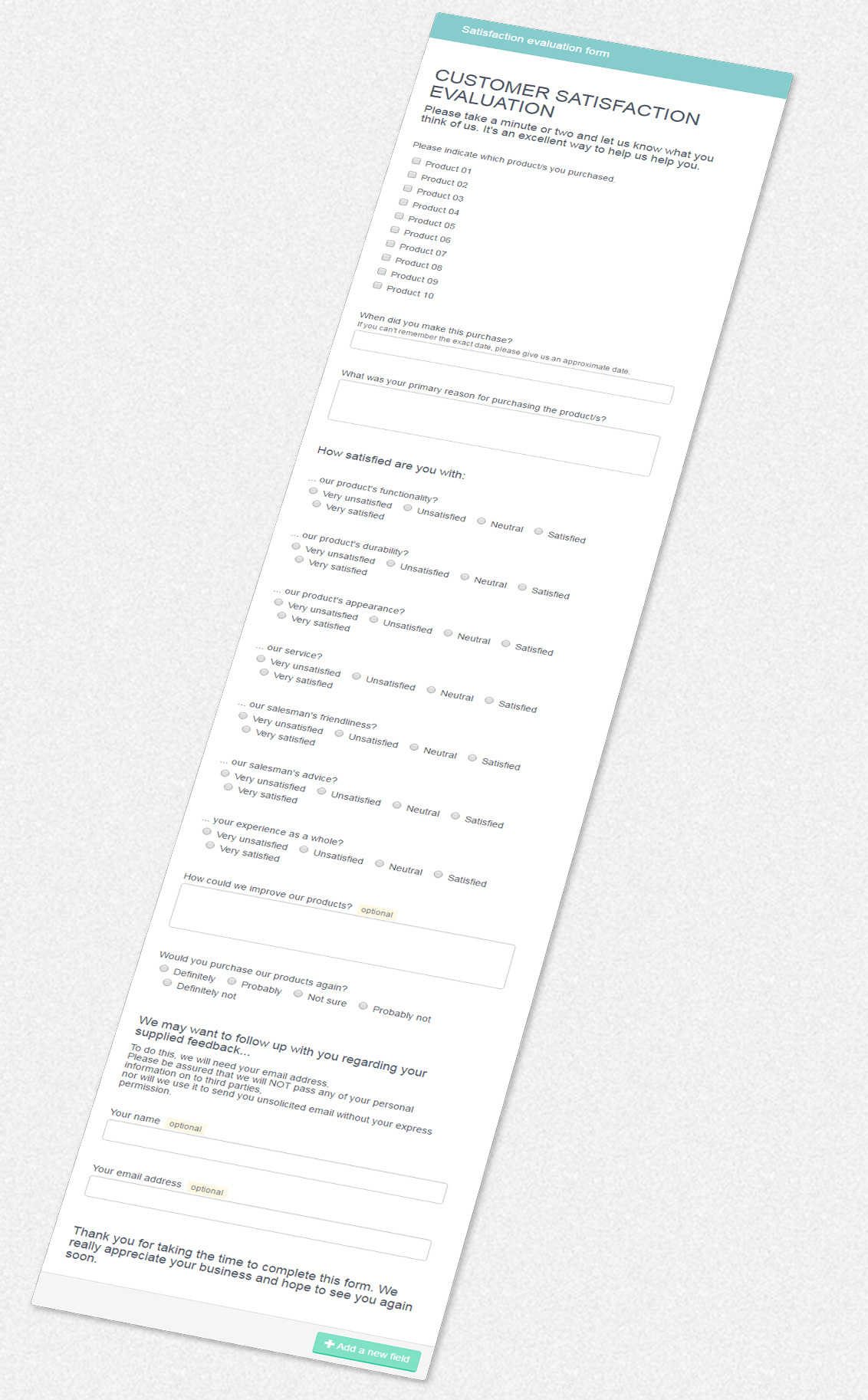 Once a customer has completed the form online, the workflow automatically emails you to let you know, and there will be a link at the bottom of the email. Whenever you're ready, you can follow the link, log into your Kotive account, check your customers' feedback and decide whether you want to communicate with them further.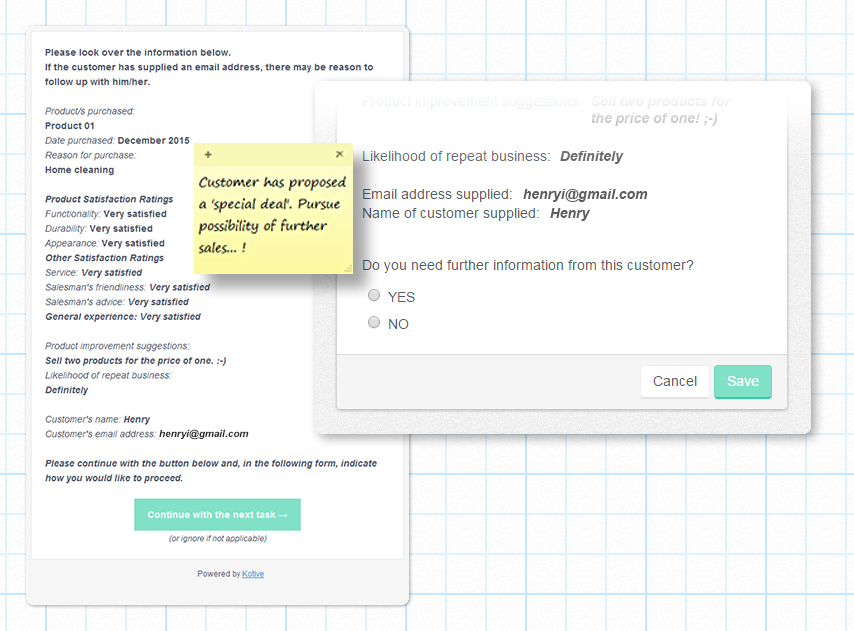 If you do, you'll get a chance to write them an email. You might choose to use a standard email and simply add a few notes shorthand-style, or leave it open and personalize each message. They'll get a chance to respond to your email by following the link and having their say, and the conversation is noted and securely saved online by the workflow.
Whether the customer's initial satisfaction evaluation form requires further feedback or not, you have various options on how to conclude the matter in your final review. By selecting one of the options with the click of your mouse, you can choose to whom you want to forward the entire compiled information. Depending on your decision, the workflow emails it to the relevant people (… or not) and reaches its conclusion.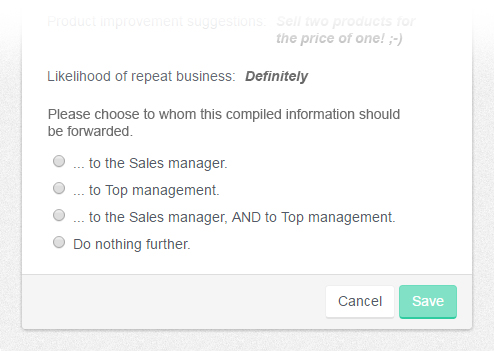 At any point, you can log into your Kotive account and review all your customers' feedback in one place, sort the data according to your personal preference and, should you choose to, export it to standard spreadsheet formats.
And that's where Whitney's question 'How will I know?' becomes moot.
Next on the playlist: B.B. King's 1969 song: 'Let's Get Down to Business'.
---
If you want to know what your customers think then copy this workflow solution directly into your Kotive account and get started for free.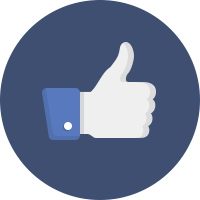 Customer satisfaction evaluation
Solicit clients' feedback on your products and services. Then review feedback and escalate issues that need urgent attention.
The workflow is automatically copied into your account when you select it. Want to make one or two changes to fit your situation better? No problem!
---
Written by

Stephen Bankart
Found this post useful? Help us spread the word...
Solicit customer feedback with the help of a quick customer survey. #customer service