Did you know that more than 56 million (and counting) new posts are posted using Wordpress every, single month? Even more astounding is that more than 409 million people are reading these posts.
We've recently added a new embed shortcode in the Workflow Designer to help you quickly embed your Kotive Workflows inside your Wordpress pages and posts.
What is a shortcode?
If you're not yet familiar with it, a shortcode is a WordPress-specific code that lets you do nifty things with very little effort. With our shortcode you can embed Workflows that would normally require lots of complicated, ugly code in just one line. Shortcode = shortcut.
How to use the Kotive Workflow Shortcode for Wordpress
The first step is to install the Kotive Workflow Shortcode plugin on your Wordpress website or blog.
Search for Kotive Workflow Shortcode from the admin area of your WordPress site in Plugins > Add New.
For manual installation: download the plugin, copy the folder "kotive-workflow-shortcode" into the /wp-content/plugins/ folder. Then go to the Plugins area of the Admin and activate.
Step two is to go to the Kotive Designer where you have designed your workflows.
Select the Workflow you want to embed in Wordpress. Remember to make sure that the first task has been published. Then click on the "Workflow Settings" button. Scroll down to "Wordpress shortcode plugin" where you will see the shortcode.
We have pre-filled the shortcode with the correct secret codes so you can just copy it, switch to your Wordpress site and paste it in your page or post. Publish. Done.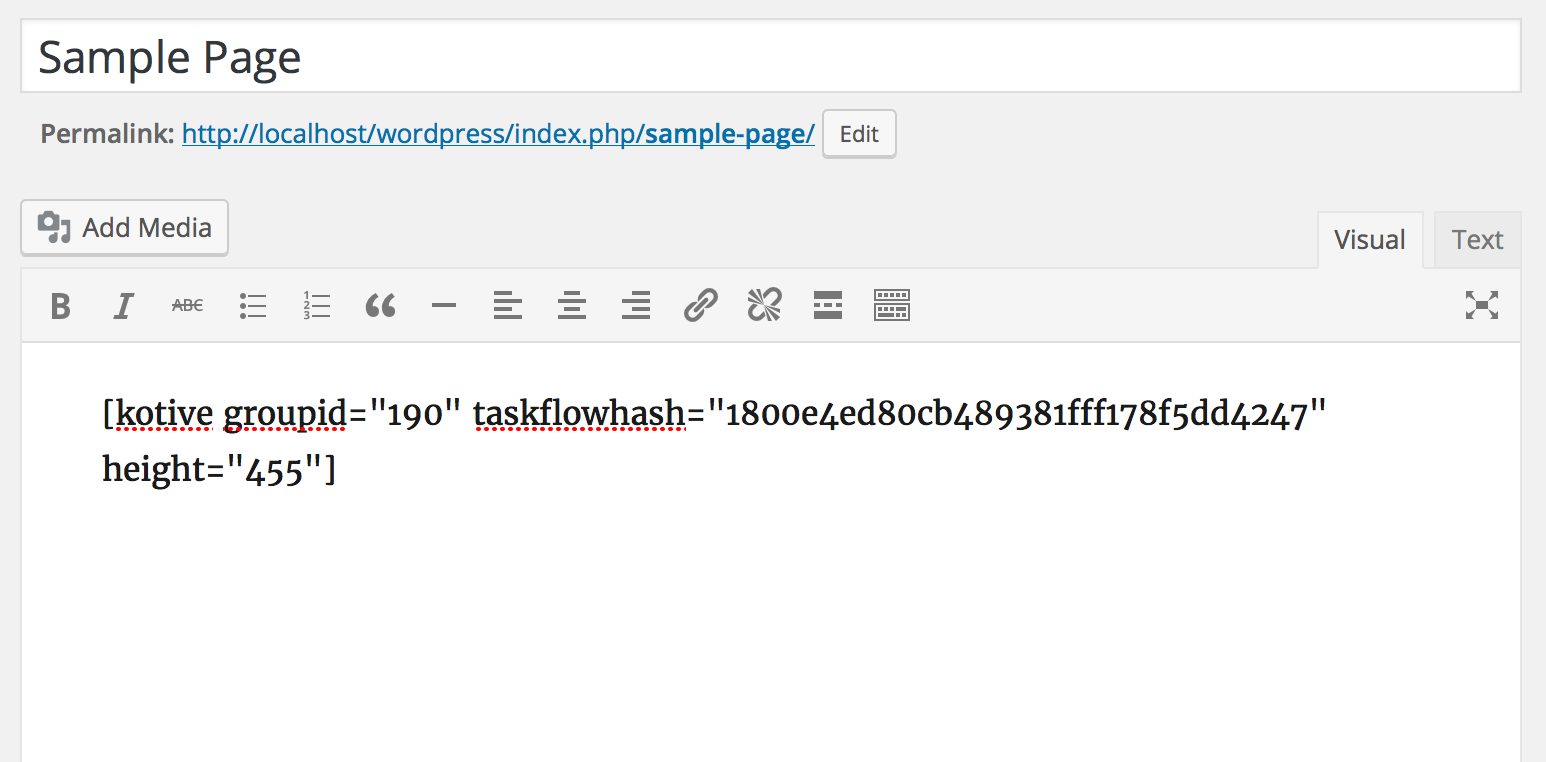 Let us know in the comments if you have any suggestions or comments. We're keen to make this work for you!
Found this post useful? Help us spread the word...
Run workflows inside Wordpress in 2 simple steps #wordpress