When generating leads from your Wordpress site, you will have a better chance of closing more leads and making more sales if you understand your potential customer better.
Extra information can help you qualify each lead but that means you need to display more fields to the person, and they need to fill in those fields.
Nobody likes filling in long forms and you can be sure that you will lose a chunk of your potential leads as soon as they set eyes on a longish form like the one below.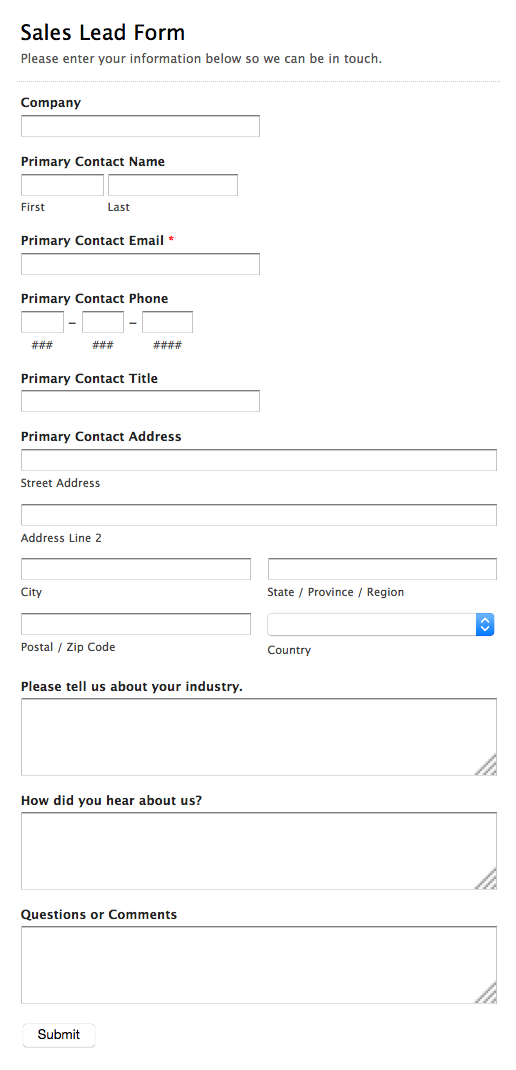 One solution is to collect the information using a multi-step workflow.
In a multi-step workflow you break up the information you want to collect into a flow of short forms. Each form consists of up to 5 fields and you start by asking the most important information first - such as name and email address.
An initial form with only 2 fields will absolutely get more submissions than our long example above.
When completed the person is shown the next short form asking for their company name, contact number, position at work and what they are interested in.
The second form is a good time to let the person know how many steps are left to complete, e.g. "step 2 of 3" or "1/3 complete" or "you're almost halfway". They should not feel like it's a never-ending form-abyss…
If the person bails out at this point all is not lost since they've already submitted their name and email. You can follow up a day later to prompt them to complete the qualifying process or you can start the sales conversation - albeit without having the extra information.
Benefit #1
Shorter forms = higher submission rates
For those leads who complete the workflow you'll have the necessary information at your disposal to know up-front if they fit your target customer profile.
Personalized information collection
A major spin-off when using workflows for lead generation is that you can personalize which form is displayed next based on information provided by the person in earlier forms. Each form could be tailored for a specific customer segment.
As example you can add conditions to forms based on the person's age, gender, income, city/country they live in, language they speak at home, their position at work or products they're interested in.
By using conditions you are increasing the possibility of capturing all the necessary information by asking just the right questions and no more.
Benefit #2
Personalized forms & fields result in higher quality leads
At the end of your workflow, you can take it one step further and automate your lead qualification process.
By setting additional conditions you can let your workflow automatically "decide" and advise you on what to do next, for example:
"have one of our sales executives phone this person immediately" (hot),
"pass them along to the new guy" (maybe) or
"email them our catalog anyway" (cold).
Benefit #3
Conditions in workflows help you prioritize what to focus on next
How does this tie into your Wordpress website?
You can embed the Workflow you've designed in Kotive directly into your Wordpress site - on any page or post - by using the Kotive Workflow Shortcode plugin. We explain step-by-step how to embed your Workflows in Wordpress.
Bonus: Free Lead Generation Workflow template
We've designed a template Lead Generation Workflow that you can install, use as a great starting point, modify and run on your Wordpress site. It's easy and can be fully up-and-running within the next 5 minutes!
First, clone the template: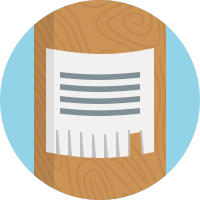 Lead generation for sales
A multi-step workflow for gathering quality information, profiling your customers and assigning appropriate sales people.
Then follow the 2 step guide to install and activate your Workflow in Wordpress.
---
Not yet convinced? Want to try it out before installing the workflow?
Found this post useful? Help us spread the word...
Close more leads with multi-step workflows #wordpress