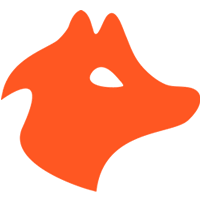 Now that we have integrated Hunter with Kotive you can search and find all the email addresses corresponding to a website address or domain as a task in your workflow.
Suppose someone shows interest in your service by filling in your online contact form. You ask for their name, email and their company's website address.
In your next task you verify that the email address they have submitted is indeed a valid email addresses and that emails sent to this email address will be delivered.
If you send the website address to Hunter you'll get back a list of the company's publicly available email addresses which you can then add to your prospecting list in Google Sheets, as example.
You can get the most common email pattern for this company, such as firstname.lastname@company.com or firstname@company.com, and then use it to find a specific person's email address in the company.
You can also get the number of email addresses for a domain and use it to estimate the company's size.
Adding Hunter to your workflows is quick and easy, and will add much value to the quality of your contacts and integrity of your data.
Found this post useful? Help us spread the word...
Search and find email addresses using @EmailHunter tasks in your workflows