One of our customers offer 60+ training workshops. At the end of every workshop they used to copy&paste every attendee's details to a Word doc template in order to create a personalized attendance certificate in PDF. Not anymore.
We've recently integrated with DocRaptor.
You can now create beautiful, high quality PDFs and Excel documents within Kotive, by adding a DocRaptor task to your workflows.
It's really easy to add the new DocRaptor task to your workflows: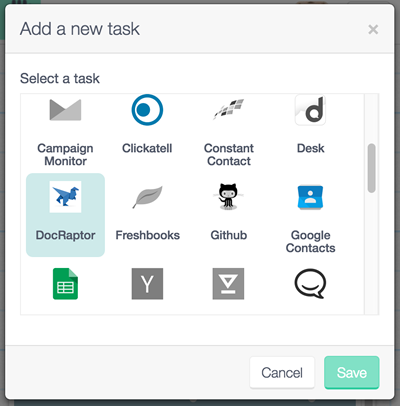 add DocRaptor as a task,
connect your DocRaptor account,
copy&paste your HTML template that will be used to render the PDF/Excel document, and
insert dynamic field tags to pull-in information from fields in earlier tasks.
Found this post useful? Help us spread the word...
Automatically create high quality PDFs with @doc_raptor in your workflows