If you have ever had to deal with large scale registration for any continuous professional development (CPD) in-person training, seminar or workshop events, you know how easily it can get out of hand. Especially without a solid system for capturing the registrants' data. You could try and get through it using Google's multitude of useful tools, but hopping between forms, sheets, emails, and back again makes for a very messy registration.
Update: Looking for online teaching tools to help you provide quality online training to your professional clients? Have a look at Kotive Learn - it is an online teaching toolbox that takes care of enrollment, receiving payment for your course, providing students access to rich learning experiences, evaluating their progress, auto-issuing certificates and remarketing.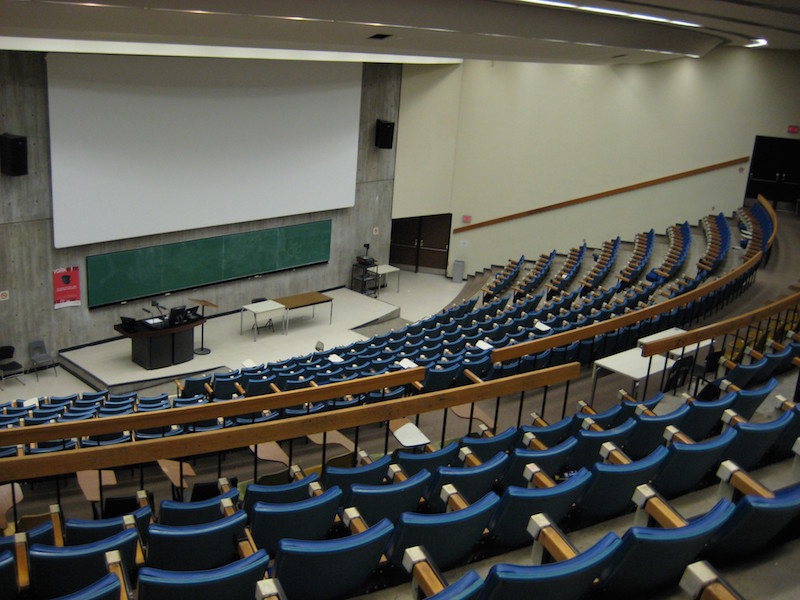 Watch the 5 min overview video
Instead of manually capturing, transferring and coordinating all the information for every person, the proposed workflow allows the registrant to input all the information themselves. It starts off with an online form on your website that displays the course information including the category, specific event, venue and date.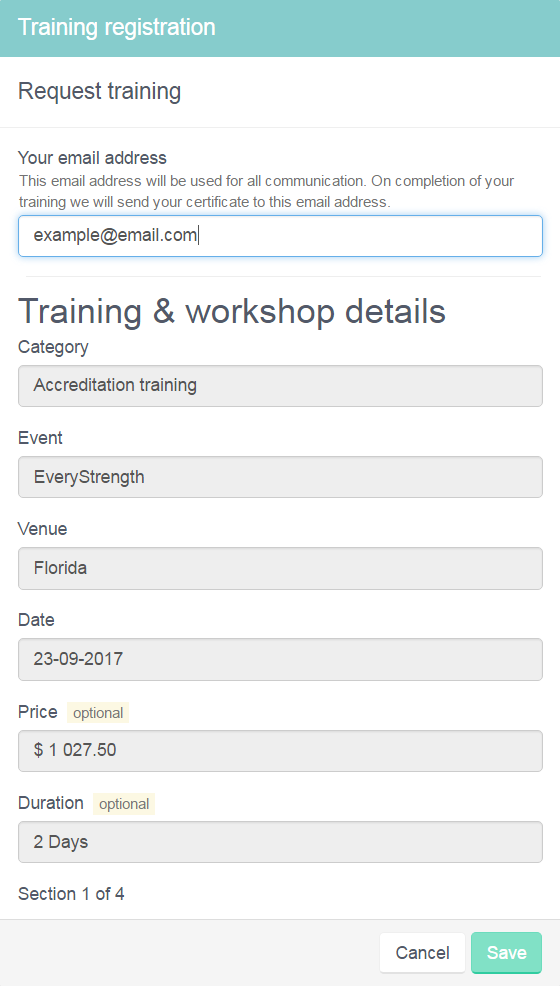 The registrant enters their email address, and saves the form. In the forms that follow, the registrant fills in all the information needed for registration, including their personal details as well as their professional registration information.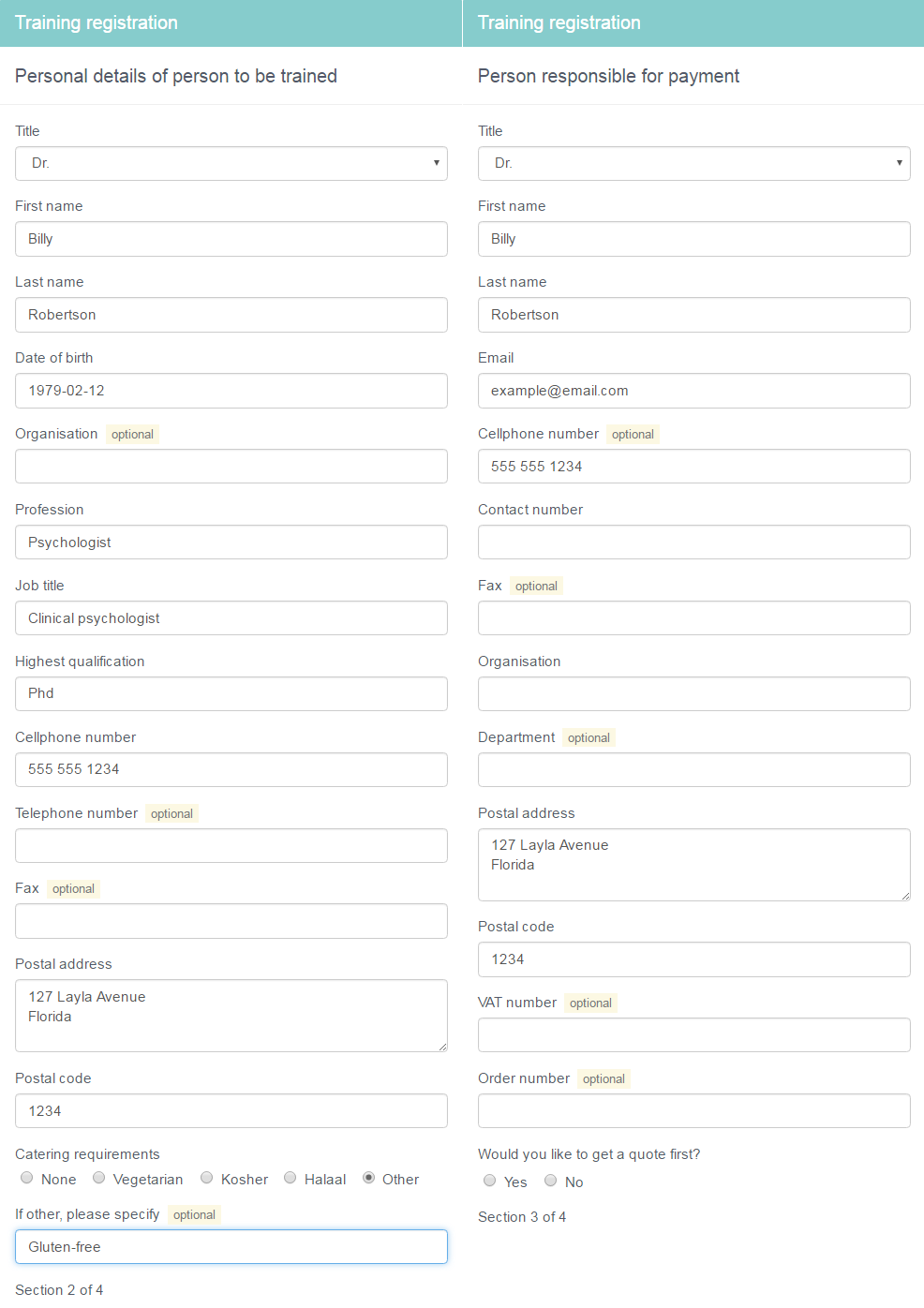 The registrant fills in one more form, agreeing to terms and conditions and giving a little bit of feedback.
Once all the data is captured, the workflow goes on to automatically notify everybody involved in order to get the registration completed. The accounts department is informed to invoice the registrant…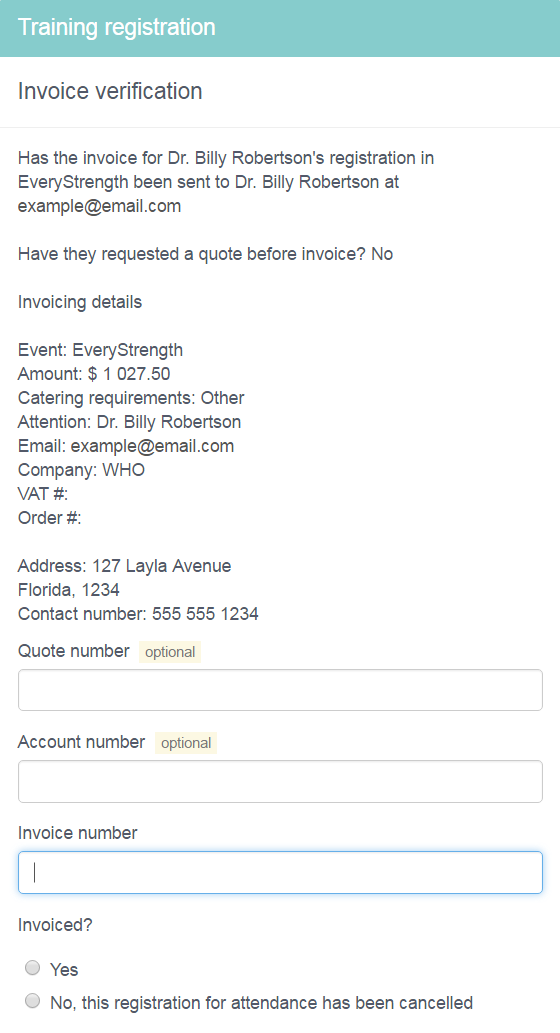 … and the administrator and accounts both verify once the training is complete and the event has been paid for.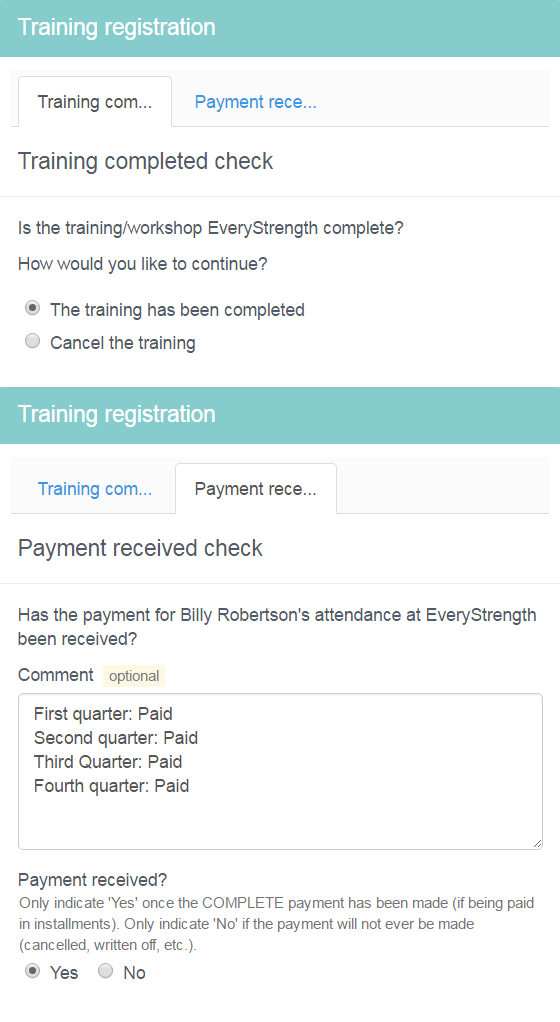 After the training is complete and paid for, the registrant's PDF certificate is automatically generated using a DocRaptor task, and a link to download it is emailed to them.
At any point during the registration process, all of the information that has gone back and forth can be viewed in a customizable 'Live workflow' view — this can also be exported and downloaded, or printed for convenient use on the day of the event.

---
If you need help wrapping your head around registrations for professional development training events, then you can copy this workflow solution directly into your Kotive account for free.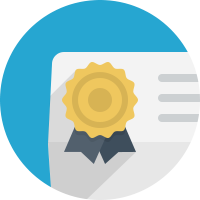 Continuous professional development
Simplifies the management of training events - no more paperwork, confusion, or forgetting to issue certificates after the training is over.
The workflow is automatically copied into your account when you select it. Want to make one or two changes to fit your situation better? No problem!
---
Written by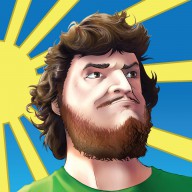 Francois Swart
---
Related information...
Kotive Learn - online learning software

---
Found this post useful? Help us spread the word...
Bring sanity back into the online registration process for continuous professional development #automate #event #registration